Wow.. our first concert in 1.5 years!!! Last concert was in London, UK and a totally different line up of players. Martin- Drums, Jonas (Causa Sui) Guitar, Nicklas (Papir) Guitar, Mogens- Synths, Dr Space- Synths, Jiri- Bass.
Guys picked me up in Roskilde about 12:20 and then we were off to Odense to pick up Jonas. We got to see his studio where he mixes, masters and records with Causa Sui. He says he is there 2-3 days a week and the rest of the time at his house doing the mail order and other stuff. Everyone was in a great mood. We went to an inside food court and had some food. Indian kebab for me and a large organic coke.
It was like 17 when we arrived. We missed Skiftning but had a really nice chat with the guys. Super nice and I am glad that they send me their records. Saw a bit of the doom metal band Thunder Whip. Seem like nice guys. About 50-60 people watching them. It was horrible weather outside, Met some old friends like Rhona Reid. She was back from living in Scotland. She now lives here. She was from here so return to home. Anyway, set up a merch stand but did not sell anything. Terrible weather. We had a Fuzzfest IPA and it was very nice… Sound was excellent inside and not too loud. 102db.
Had some food, mostly a big salad and some chile sin carne with rice. Had enough meat at lunch. I was really tired and fatigued. Did not sleep well for 2 nights in a row.
Bogwife was a young band and also sort of doom but the singer and lead guitar player played some long and melodic solos. Not fast runs but nice guitar. I recorded their show.
We got it all sorted out with the sound guy to do a multitrack and I had my edirol recording. The guy from Thunder Whip kindly video recorded the show as well. I gave him my card. The organiser, Bo, was super nice and super cool. They treated us great and we had an amazing huge backstage area with drinks, fruit, snacks, water.. everything you could want or need.
Our soundcheck was quick and the monitor guy was really onto it. I think we started 5mins early since they have a strict curfew. We started out spacey. I had a great sound and could hear everyone well except Jonas could have been louder for me. I could just hear him. Light projections from Peter and Ute were outstanding. I spoke mostly Danish the audience to start and later English. Audience really were great. I dedicated one song to Per- Engholm. He is a big fan of ours from this town. We did a lot of short numbers, which was really strange, No idea what I will call them all.
Just a great time.. I met the fans afterwards at the stage side and sold all the vinyl records I had brought but no CDs..
Highly recommend this festival! Check out the concert at the link below:

http://archive.org/details/OSC2021-05-21.FLAC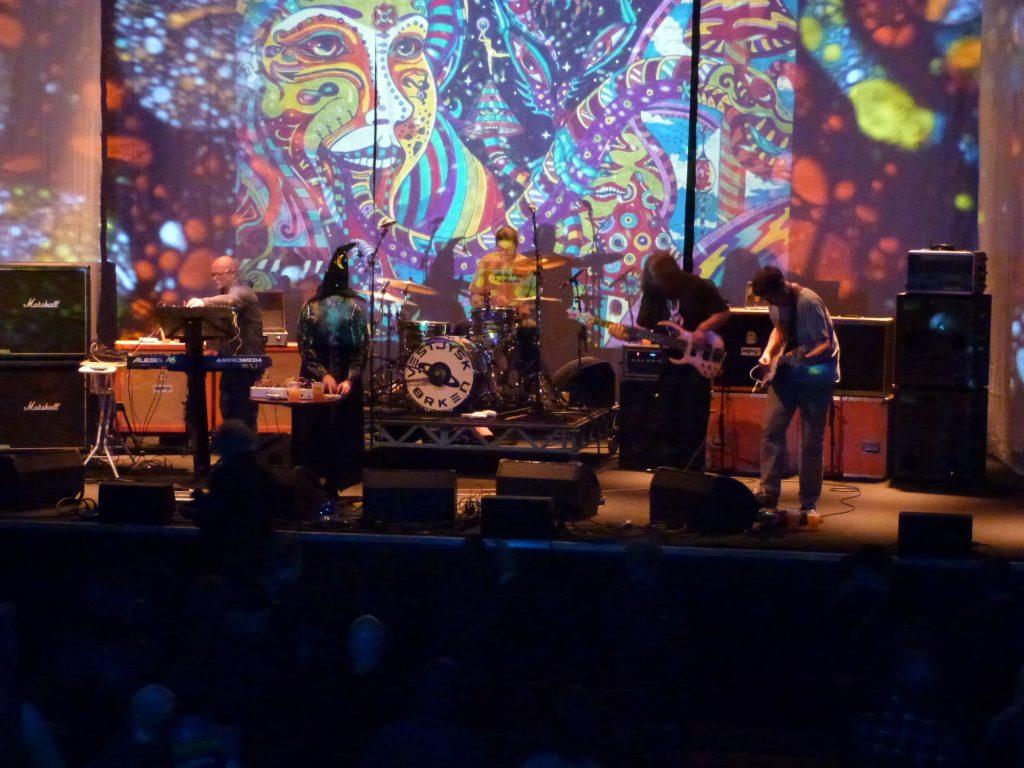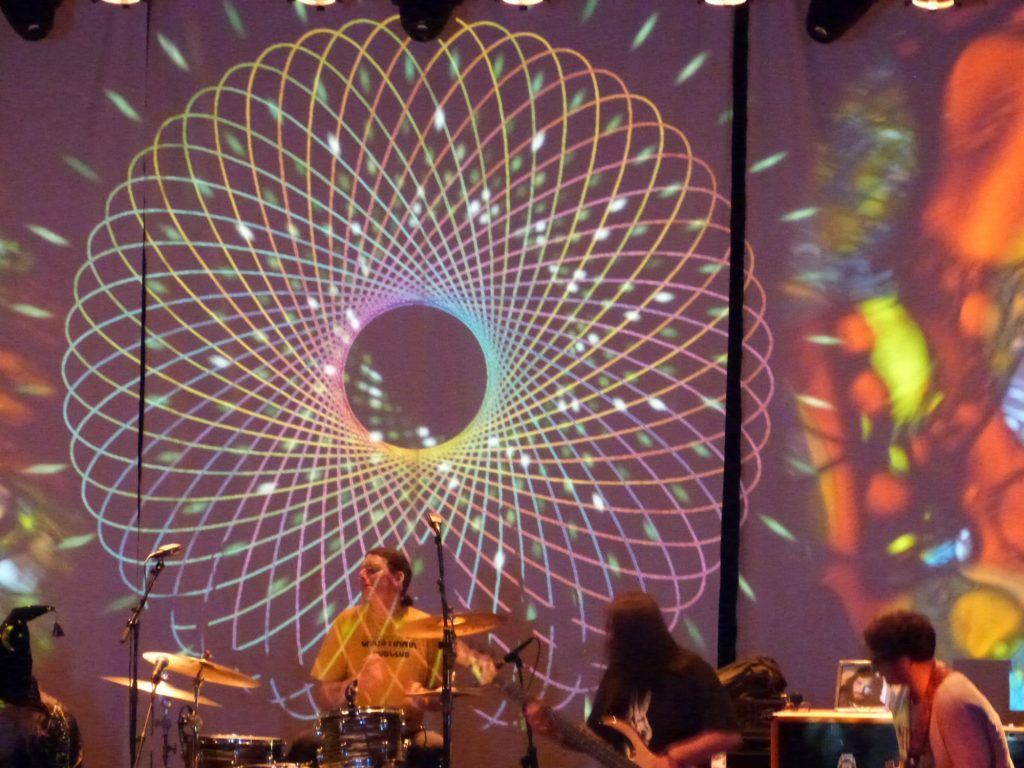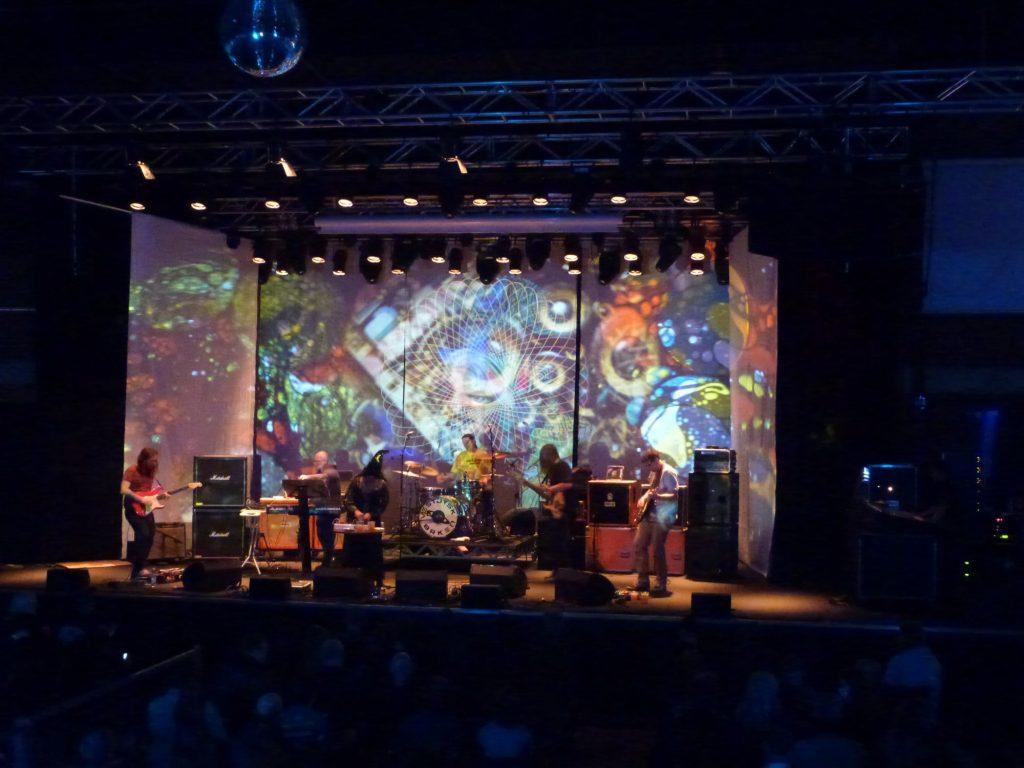 https://gaffa.dk/anmeldelse/149427/esbjerg-fuzztivals-fjerde-udgave-er-anden-udgave-i-pandemiens-skygge