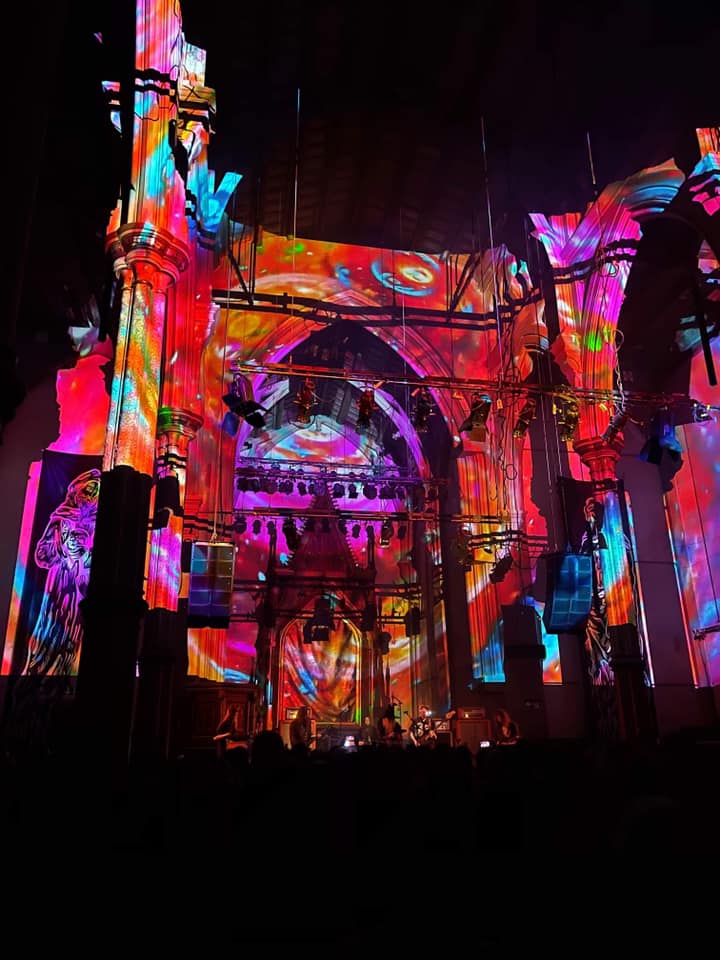 We were up at 7:30 and all a bit tired. I had a shower and we ate some food and were out the door a bit before 9. Mood was good but we are all a bit tired. It was a long day for all. It is 11:11 right now and we are almost to Goteborg already so we are making great time and might be in Oslo by 15 or so.. We will see.. Listening to some of my music, DOS; BMC, grand Funk. and now Monomyth..
Everything went pretty smooth with the drive. Sabine drove a bit but I did most of the driving. We arrived about 1615. All the staff was great so we got our parking place and paper, our wristbands, good and beer tickets…. All super easy no hassles. Vemund was not coming til 17 or so but Esk was there and Solveig would come later. Sabine and I set up all the merch and we just sort of relaxed after a bit of a tour. This was the most amazing place. Hard to beleive we were going to play on the main stage in this church! Wow… so cool with the banners and lights, etc. the projections will look mindblowing..
I was so happy to see and hug Vemund when he arrived. I had missed him so much.. I gave him the gift from Jiri to Øyvin to put in his car.
Hymn was first on the main stage and then us, Gosta berlings saga and Mars Red Sky. Lots of bands downstairs, the first being Joint Hugger, who was outside smoking joints when we arrived. Seem like nice guys. Stoned doom…..
Soundcheck was a bit slow and all seemed ok but sound ended up being chaotic and difficult and there was a deep rumble or noise from Solveig and it was fucking up the sound in the monitors and levels were just not good when it all got going but we just had to suffer through it and push on as we only had a line check and a hour.. What Can I say, one of the best audiences were ever played for. Just engaged and into it and we played some crazy and cool stuff. I really had an amazing time and people were into it, so into. Room was really full and stayed full. Jonathan's projections look amazing from the fotos we saw later. We all had such a great time but one hour was gone so fast and it was over. The fans were so nice and we sold all the OSC vinyl records, some shirts and bags but no CDs at all.  Must have sold for more than 5,000NOK..  Amazing night.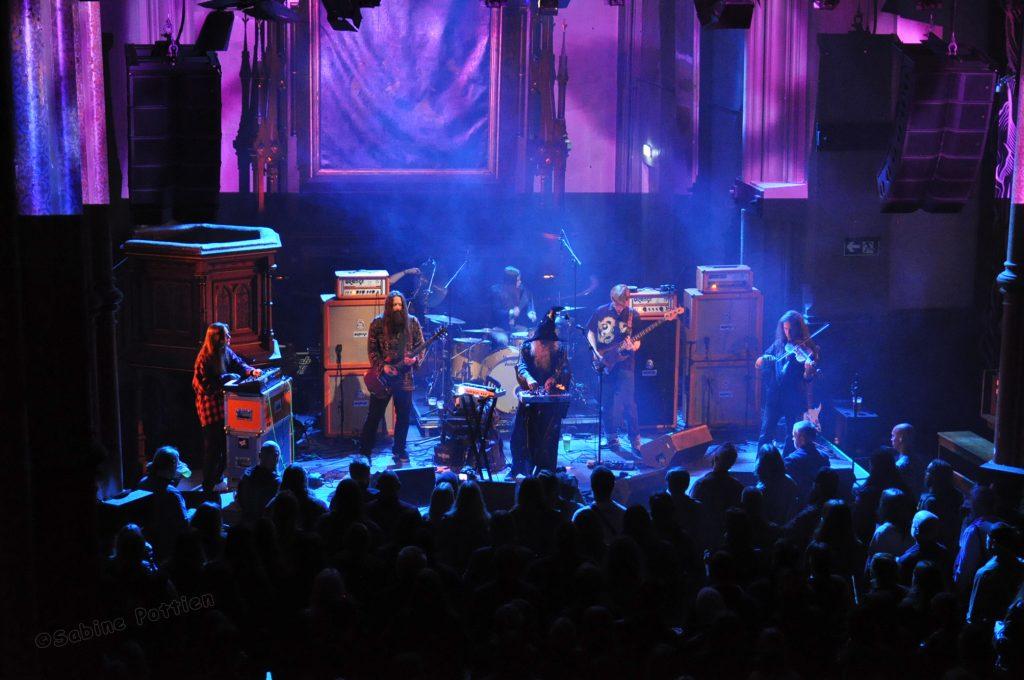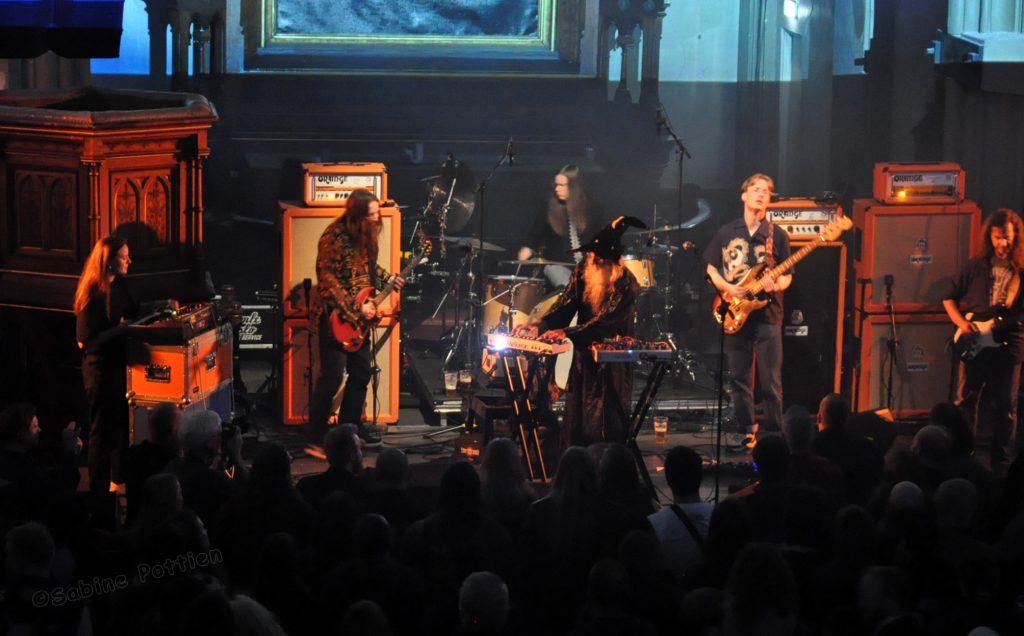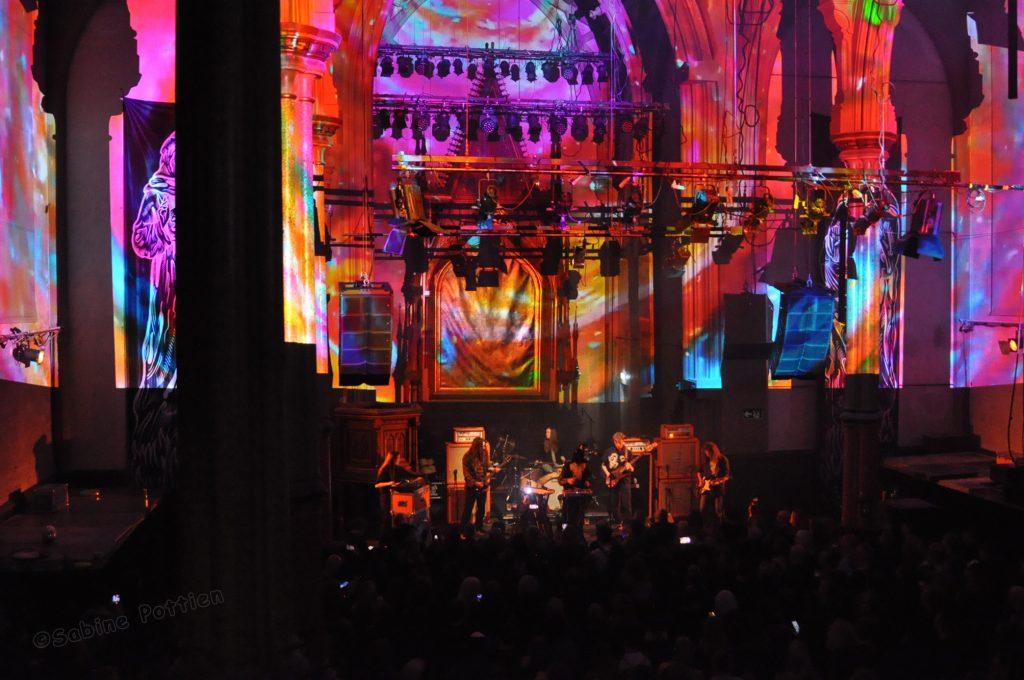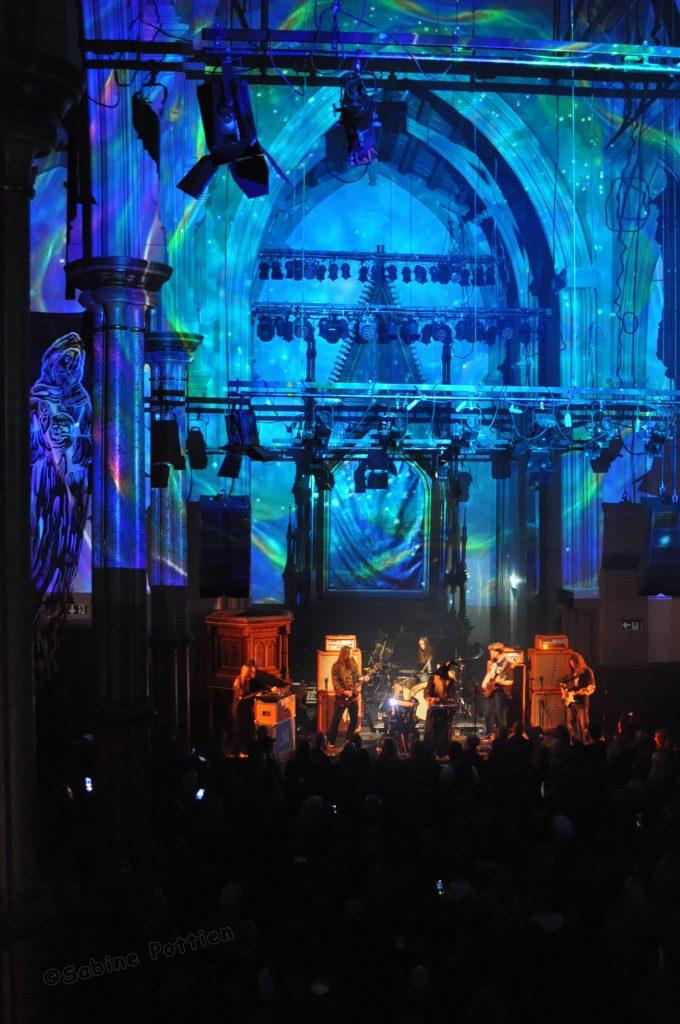 All pictures by Sabine except one at very top by Ole.