We played here in 2017 and that was our last gig before I moved. It was an ok one and it was multi-tracked. Going to be an interesting line up today with Pär, Tobias, Tim, Jonathan, myself and a keyboard friend of Tims… He said he is a really good musician but a bit of a hermit.. We are to arrive about 16..
Sabine and I arrived at 1610 just at the same time that Tobias and Pär drove up! I think Tim was already there. We greeted and moved the gear in and they had a nice backstage with food and drinks and snacks. Sound man and staff were all super nice and so was Pär, who would play synths with us. JOnathan¨s train did not arrive until 1700 but was a bit late but all went fine and we had a good soundcheck and the merch and mu mics for recording all good. Sound guy was doing a multitrack from the desk.
This Plan B complex has grown into this amazing place with great beer and two stages and really cool out door sitting places and a Uragyan food stand. We were able to order whatever we wanted. Mos had the vegan or meta Covito. Very tasty… I got mine without the egg and mayo.. Had a nice Beavertown IPA as well. The mood was great and we agreed we would start at 20.. We started at 2005 and there was a few people but when I looked up 10mins later, the room was packed! I guess about 80 people. Jonathan had some visuals on a Memory stick that they used.
I have to say the gig was a blinder and everyone was just incredible. Pär and Tim just grooved. Wow.. Tobias and Jonathan did amazing solos and Pär was a great synth player and we played off each other well. We played about 2hrs 15mins.. one long set. The audience was just awesome and bought a lot of merch and maybe 10 shirts were sold. It was a great night but sadly, the multitrack did not work at all. Nothing was recorded. Fuck…. What a major bummer. My audience recording was complete though. Hope it sounds good. It was about m night when we got back to Tims.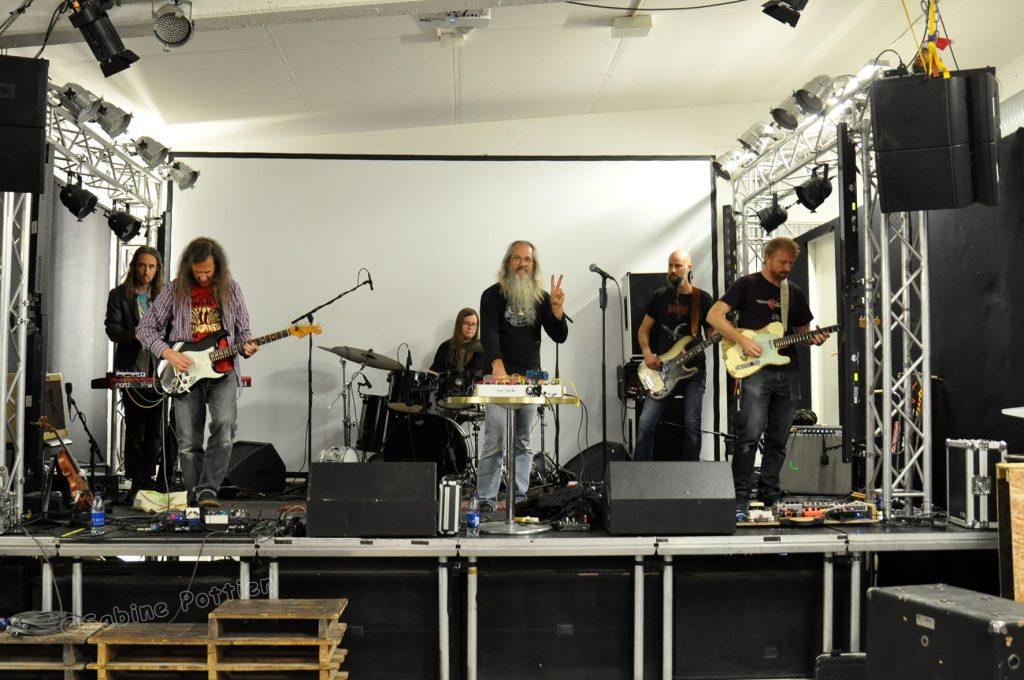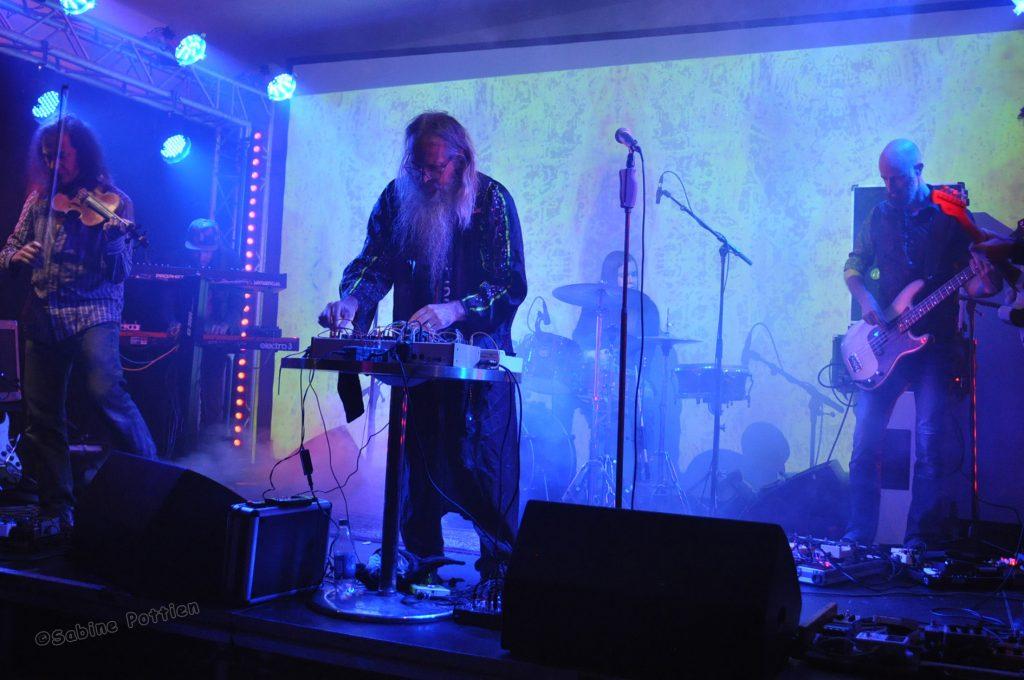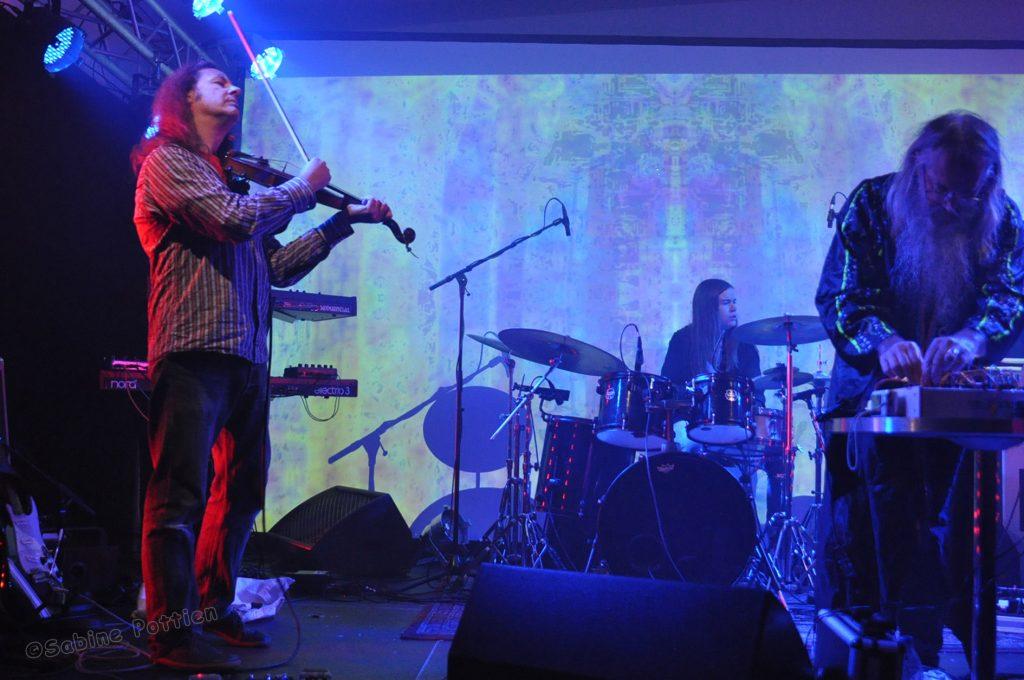 All fotos by Sabine.